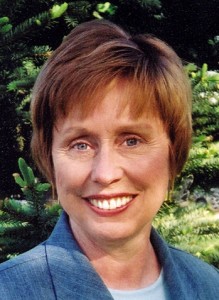 Born in the Baby Boomer generation, I had all the blessings of growing up in the 50's and the turbulence of coming of age in the 60's.  I went from being a school girl in a Midwest university town, to a New England hippie, then to a Utah Mormon, and finally becoming a happy Idaho grandma.  My family is filled with awesome people – talented and highly ethical who serve others and love their children and grandchildren – a very great heritage.
This is the story of my journey to reconcile all these different identities.  I didn't understand myself well, so of course I didn't communicate well.  I either spoke out too easily and too harshly or not enough and stuffed my feelings: typical 1950's behavior.   As the adults around me raced to recover from the Great Depression and World War II, their children heard the call of the new science of psychology and a non-material value system.  The result:  The Generation Gap – something new under the sun and painful for both sides.
I was married in college to a bright and funny guy.  Then we moved to New England where we had two wonderful children and enjoyed the Yankee and counter-culture life there.  A personal and spiritual awakening resulted in a divorce, my conversion to Christianity, and a move West.  My children are grown and doing well, and I have two amazing grandchildren. I've worked as a secretary, home daycare provider, freelance writer, high school teacher and, most recently, a realtor.  I'm partly retired and finally have time for expanded church service and my first love, writing.
This blog and website is an anecdotal account of my long, arduous, and continuing path out of that crippling emotional confusion.  Can you relate to this?  I think many can.  Our individual circumstances may vary greatly, but the desire for a healing of heart and soul is fundamental to being human.  I've learned a great deal from others' personal accounts and have come a long way in my quest to become "kinder and gentler," and incidentally beoming vastly happier.
A great turning point was discovering God at age 30, so I will regularly quote from the King James Bible and additional scriptures from the Church of Jesus Christ of Latter-day Saints (Book of Mormon, Doctrine and Covenants, and Pearl of Great Price).  I'll also include book reviews, physical health information and resources, in addition to my personal insights.
Perhaps you can learn from my journey and I'm sure I can learn from yours.  Please feel free to add your comments to my posts so we can share our experiences.